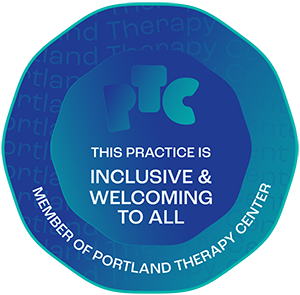 Contact Us – Family Counseling
Our goal at Family Roots Therapy is to provide you and your loved ones with a safe place to find a better connection and work through difficult and stressful times. Our family counseling services are designed to make you, your child, and/or your spouse feel comfortable to share and grow together. If you have any questions, please feel free to reach out to us by phone or our contact form.
If you've spoken with us and have been directed to create an account, please click here to register and fill out any necessary paperwork. Otherwise, please contact us, by giving us a call or filling out the form on this page, and speak with a therapist so we can answer any questions you might have before getting started.
We look forward to meeting you!
Locations
Sandy:
7346 NE Sandy Blvd
Portland, OR 97213
Morrison

:

1235 SE Morrison St Suite 200
Portland, OR 97213
Phone
Fax
(503) 300-4473
Our therapists are highly trained in counseling for young children, new mothers, and couples.
Our treatment rooms are designed for children to feel comfortable and have fun, with plenty of toys and art supplies.
New parents are welcome to bring babies to sessions.
We believe that there is no one right way to parent or to be a family, and we respect and honor your family's values and beliefs.
7346 NE Sandy Blvd
Portland, OR 97213
1235 SE Morrison St Suite 200
Portland, OR 97213